Rating
Owner's overall rating

Great Experience!

Stephan P.

I felt very comfortable living in Jarin's flat for three months. It is ideally located in the centre of Prague, close to everything, and Jarin was very welcoming and responsive. I recommend!
Romain C.

Jarin was very friendly and accommodating, a great landlord overall.

Joni T.

Bydlení v krásné lokalitě v centru Prahy.
Ubytování je opravdu prostorné, čisté a s majitelem je skvělá komunikace. Rozhodně doporučuji.

Petr J.

Vše proběhlo dle očekávání.
Vojtěch K.

The apartment was very clean and as described. The location is excellent, everything reachable by foot. Would totally recommend staying in this apartment, if you don`t have a problem with having no kitchen and living in the basement (windows to an inner courtyard).

Knoben M.

Jarin is an excellent communicator and, as a host, provides friendly and attentive service. Thanks!

Miloslav D.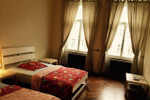 Rated on: 27.11.2019 Length of stay: 14 days
Everything fantastic!

Pedro Gabriel L.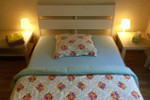 Rated on: 06.04.2019 Length of stay: 2 months
The place is very comfortable and pretty big, it's very clean and well equipped.
The building is in a very good spot, near the old town and main public transportation lines.
The check in and check out are very convenient.
The only drawback is that it can be noisy as the appartment is on the main street.
I would really recommend it.
Charles V.

Der Hausherr war äusserst zuvorkommend und hilfsbereit. Das Bad und der Gang waren stets sauber. Ruhe war auch gewährleistet.

Buri J.


Radek T.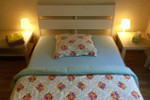 Rated on: 27.03.2018 Length of stay: 29 days

Genovefa C.


Tim P.
References
No references are available so far