Rating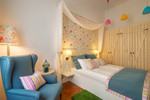 Rated on: 15.05.2021 Length of stay: 15 days
The apartment is very friendly, homely. It is in the city center but quiet. The host will help you with everything. I can highly recommend it.
Neighborhood
Centrally located, perfect for public transport, the building is quiet. Everything is accessible by walking out onto the street. Shops, restaurants nearby.

Zoltan O.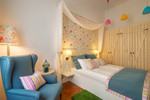 Rated on: 06.05.2021 Length of stay: 3 months
Very nice apartment
Neighborhood
In the middle of everything
Alexis G.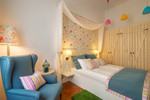 Rated on: 10.11.2020 Length of stay: 2 months
perfect! Lovely flat!
Neighborhood
Nice place!
Recommended places nearby
Gravity boulder

Loïc B.
References
No references are available so far