Rating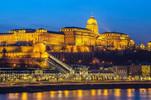 Great spacious apartment with a spectacular view. The kitchen is a bit small, but it has everything you need to prepare yourself a meal.
It was effortless and comfortable to communicate with Carlos, my stay was perfect thanks to him.
Neighborhood
One of the perfect areas to live in.

Elena K.
References
No references are available so far