Rating
Owner's overall rating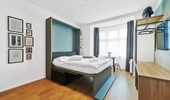 My stay was perfect. Everything was very good.
The apartament has everything I need during my 1 month stay: iron, hair dryer, kitchen appliances etc.
Internet was perfect for "home office".
All is clean. The location is also super nice and convenient - metros, shops, bars, banks, even Czech postal service. Someone might find it a little bit noisy but for me it was ok.
The landlord is very nice and she was very friendly.
I would highly recommend this flat for a mid-term stays in Prague

Tetiana M.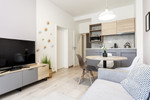 Vse naprosto bez problemu, skvely uklid, rychla reakce pri kontaktu pres SMS.

Jiří H.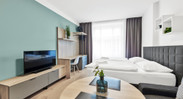 Everything was good. Landlord very cere about guest

Kristina D.

Everything was fine! The location was perfect and the communication was really fast and helpful :)

Mariia S.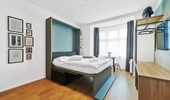 Vše bylo krásné, čisté a dobře zařízené. Děkuji!

Alena A.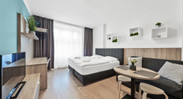 Very nice location.
The apartment includes all necessary things.

Liudmyla L.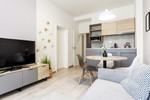 10/10
Všechno je skvělé!
Roman M.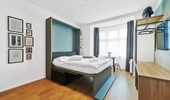 Moc hezký byt, dobrá komunikace. Skvělé služby v podobě pravidelného úklidu. V budoucnosti určitě znovu využijeme v případě potřeby střednědobého ubytování!

Richard S.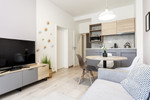 Vstřícné jednání, rychlá komunikace a reakce na dodatečné požadavky,
Marek D.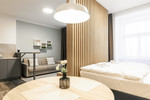 Beautifully furnished studio flat, cleaned weekly to a very good standard and the owner was always responded quickly to messages. It is on the basement level so no direct sunlight but it is equipped with everything that you might need :) We enjoyed our stay here!

Katie B.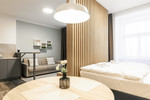 Рекомендую
Anton S.
References
No references are available so far