Rating
Owner's overall rating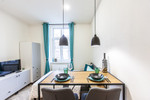 Rated on: 15.10.2022 Length of stay: 15 days
Lovely accommodation. The flat was equipped and furnished as per the announcement. Walking distance to the city centre and very close to bus and train station.
Ondrej is a nice guy and communication was never a problem.

Leonardo M.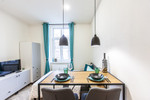 Rated on: 11.10.2022 Length of stay: 1 month
Vše proběhlo naprosto bez problému. Byt byl čistý a přesně dle popisu. Majitel ještě v teplých dnech přinesl větrák, který skvěle posloužil.

Michaela A.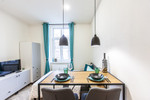 Rated on: 30.09.2022 Length of stay: 18 days
Naprosto úžasné bydlení, o kterém se mi ani nesnilo… Moc děkuji
Matěj S.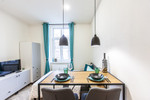 Rated on: 27.01.2021 Length of stay: 16 days
Byt je super, skvěle zařízený, čistý,včetně pračky se sušičkou a veškerého vybavení. Možná jen kuchyně by mohla být malinko vybavenější co se týká nádobí, ale celkově naprostá spokojenost.
Jiří C.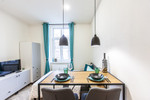 Rated on: 27.12.2020 Length of stay: 4 months
Very good stay and a nice landlord !
Ada D.
References
No references are available so far