Highlights:
In October 2020, Flatio acquired NomadX's real estate listing assets in Portugal.
As a result of the deal, Flatio took over NomadX's accommodation inventory and our listings were integrated.
Flatio also brought on board several members of NomadX's real estate team because Flatio isn't just about business. It's about people.
NomadX and Flatio are strategic partners for community and accommodations for the Digital Nomads Madeira Islands project and in other future NomadX European community markets.
Flatio didn't acquire the NomadX brand, the company, its marketplace technology, or its community operations.
NomadX is operating as a stand-alone, independent community-centric lifestyle brand for digital nomads and remote workers.
We're often asked about our affiliation with NomadX. Some people, especially journalists, ask us how it's that NomadX continues to operate as a stand-alone, independent company, while in 2020 we announced that Flatio had "acquired" NomadX.
We'd like to clarify that the acquisition agreement with NomadX was a "real estate asset purchase" that resulted in the integration of Flatio and NomadX's accommodation listings in Portugal.
In this blog post, we've answered the questions we receive about the current status of the two companies and their partnership.
NomadX & the real estate asset purchase agreement
NomadX was founded in early 2017 in Lisbon, Portugal, to meet the needs of the fast-growing community of slow-traveling remote workers known as "digital nomads".
The company focused on high-quality, affordable coliving, apartment, and private bedroom accommodations for digital nomads, combined with an emphasis on "community" to make it easier for digital nomads to connect with other nomads as well as the local digital industry and its host community.
In October 2020, Flatio acquired NomadX's real estate assets, as NomadX decided to focus its business on community expansion and chose Flatio given its technology and operational leadership in the European monthly rental market.
As a result of the deal, Flatio took over NomadX's 2,000-accommodation inventory and the listings were integrated following the approval of the hosts (landlords). We didn't acquire the brand, the company, its marketplace technology, or its community operations.
We didn't acquire the brand because our target audience was broader at the time we signed the agreement. However, our new focus is mainly on digital nomads.
In addition, we didn't acquire the company and its marketplace technology because we already had a well-established company with an already established tech solution. And we didn't acquire NomadX's community operations because we did not have expertise in that area and wanted to focus on a broader range of operations.
It's about people too
And Flatio isn't just about business. It's about people.
When we acquired NomadX's accommodation inventory, we brought on board several key members of its real estate team, and we greatly appreciate their contribution to Flatio's growth and development.
"The strategic partnership and the real estate asset purchase agreement has worked out very well for Flatio. Just one year after the deal, we recorded about 130% increase in revenues year over year. In Portugal alone, we had reservation requests worth more than €5 million within a year," says Radim Rezek, co-founder and CEO of Flatio.
According to Radim, Portugal became Flatio's most important market, growing by over 3,000% in the year following the agreement. Lisbon, Porto, and the Madeira Islands are now among Flatio's top destinations for digital nomads, along with Prague and Budapest.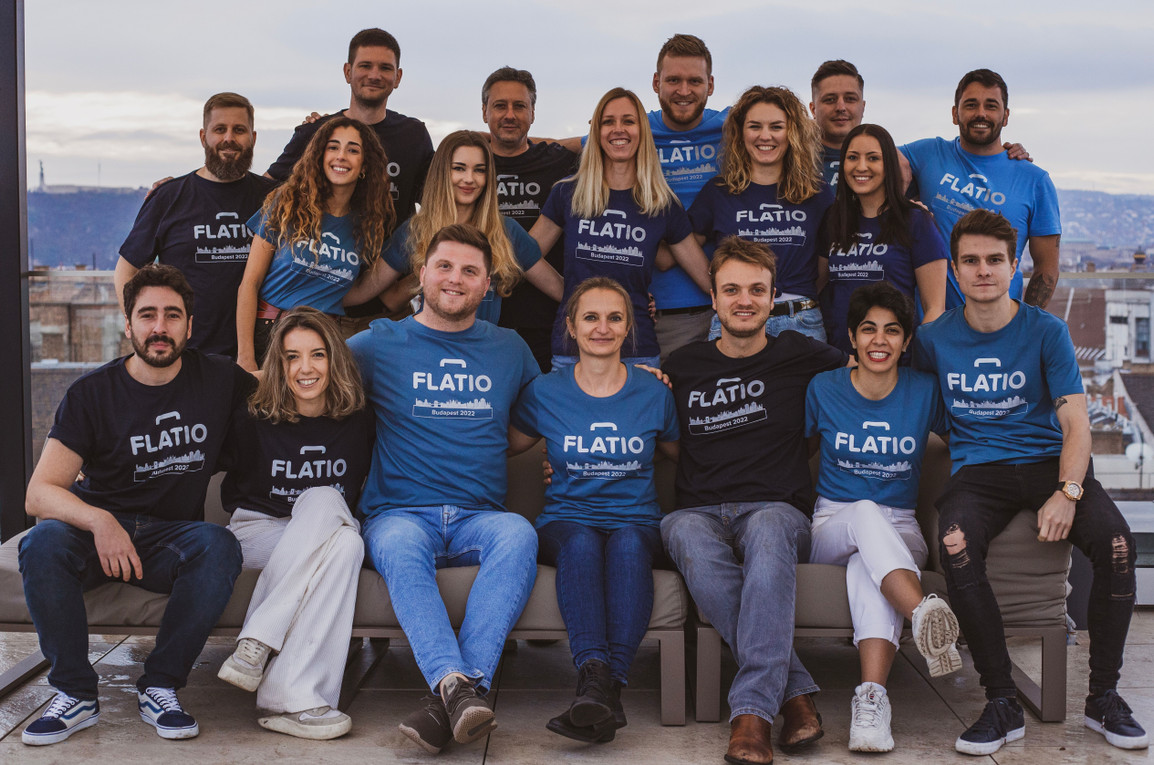 NomadX's exclusive partnership with Flatio
NomadX and Flatio have a strategic partnership agreement for community and accommodations in the European markets where NomadX communities operate.

Under the 2020 agreement, NomadX will continue to work with Flatio as its "exclusive" accommodation marketplace partner in all the new European markets it enters with Flatio's agreement of interest.
NomadX has so far opened communities on the Madeira Islands, Costa da Caparica, Lisbon, Cabo Verde, and Pipa in Brazil. It plans to expand to other locations on mainland Portugal, Madeira, Cabo Verde, Brazil, more European markets and beyond soon.
How NomadX evolved
NomadX, already popular as a community-centric platform among digital nomads in Portugal, continues its success story by launching and running top digital nomad and remote work communities around the world with a focus on connection, repopulation, and sustainability.
Its mission is to revolutionize the way remote worker travelers live, work, and travel with on-site communities.
NomadX works with local governments to build these communities with high-speed Wi-Fi, cultural centers converted into free co-working spaces, local community managers, and multiple daily events organized by its community members and locals with the aim of boosting local economies and creating "meaningful" experiences.
Flatio & NomadX: Strategic partners of Digital Nomads Madeira Islands project
During the rebranding process, NomadX co-founder Dave Williams, who was CEO of the company at the time, decided to transfer majority ownership of NomadX to the local Portuguese remote work and digital nomad global influencer and pioneer Gonçalo Hall, who also took over as CEO due to his reputation, local government relationships, and early traction in the industry.
Dave remains a business partner, advisor, and brand ambassador for NomadX and an advisor and ambassador for Flatio.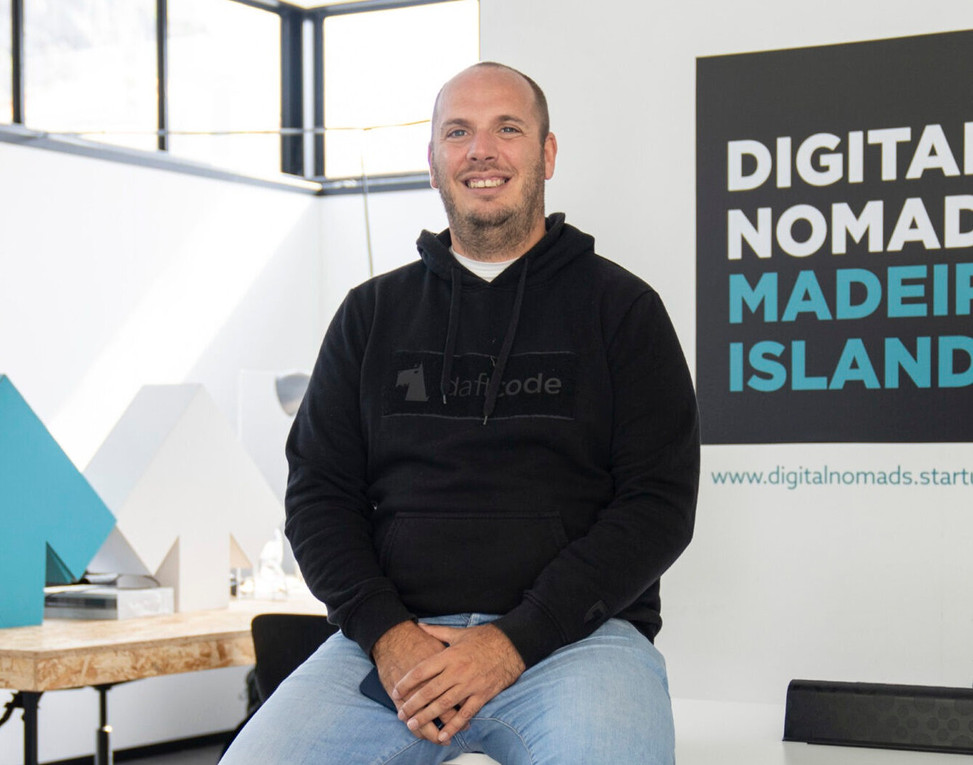 Gonçalo, a globetrotter, has been recognized as a top 10 digital nomad and remote work influencer and founded "Europe's first digital nomad village" in early 2021 as part of the Digital Nomads Madeira Islands project with the help of the regional government and Startup Madeira.
As a result of the success of the Digital Nomads Madeira Islands initiative, Gonçalo and the local team won the prestigious 2022 National Tourism Award by Turismo de Portugal for the most innovative project in Portugal.
Flatio and NomadX are official strategic partners of the project. Digital nomads searching for accommodation on the NomadX and Digital Nomads Madeira Islands websites are re-directed to Flatio to find their ideal accommodation.
The project was so successful that it was soon expanded to other regions of Portugal and also to Cabo Verde Islands and to Pipa in Brazil. Madeira alone has hosted over 10,000 digital nomads to date, with an estimated economic benefit of over €30 million in the first year.
NomadX recently rebranded and Gonçalo announced the official launch of its "digital nomad community" where digital nomads are brand insiders and the first to find out about new locations and community updates, keep the conversation going after meeting in person, stay connected, connect with other nomads from around the world, and share their knowledge and experiences.
NomadX online and local communities are 100% free, funded by the government and strategic partnerships. Those who want to join the community can visit the NomadX website and fill out a short application form, which will be reviewed by the NomadX team.

'There's no community without accommodation'
In comments to Flatio, the CEO and majority owner of NomadX, said the connection with Flatio enables NomadX to help solve one of the "biggest struggles" of the nomad community: accommodation.
"When we opened the community in Madeira, Flatio made great efforts to onboard and market accommodations for digital nomads all over the island, and these efforts are paying off, as there's a high occupancy rate, 120% growth year over year and great satisfaction among both landlords and nomads," Gonçalo explained.
He believes that there's no community without accommodation. "While NomadX focuses on creating an incredible community, Flatio helps the whole ecosystem by helping landlords rent to digital nomads in this market. It also provides a great connection between nomads and locals, as most landlords are locals who share their knowledge, connections, and tips. This is so valuable because it helps nomads feel safe and develop a special connection with the local community."
'Bright future ahead'
Similarly, Dave sees a bright future for both Flatio and NomadX, telling Flatio, "NomadX and Flatio are the perfect complement for digital nomads as we offer the best digital nomad communities in the world complimented by Flatio's affordable accommodations, superior technology, and excellent customer support."
At Flatio, we're proud to be a strategic partner of NomadX and the Digital Nomads Madeira Islands project. We'll continue to work with both of these great platforms to create a better world for digital nomads and their host communities.