Rating
Owner's overall rating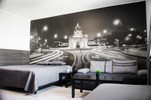 Wszystko ok :)

Anna G.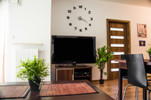 Все соответствует описанию на сайте

Oleh P.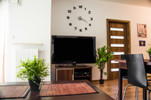 Nice apartment
Sulabh M.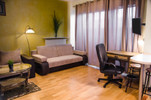 The apartment was very dirty when I entered, almost all dishes still a little bit dirty, I even found food on the floor. Hair everywhere. Towels were also dirty.
Wifi was so bad it was not usable. The landlord tried to help contacting the wifi operator but it didn't solve anything.

Matteo F.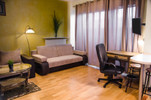 The studio was very nice! Looked bigger in real life than in pictures! The landlord was very helpful and was available to help.
Hamshini S.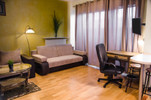 Mieszkanie super, w świetnej lokalizacji, czyste, ciche i przytulne.
Właściciel uczciwy, komunikatywny, bezproblemowo można się porozumieć.
Bardzo polecam
Caroline J.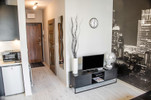 Excellent

Natalia A.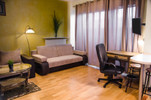 Wszystko na wyższym poziomie👍🏻

Anastazja T.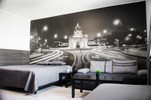 Cuando llegué al apartamento todo estaba impecable, muy limpio y organizado.

Angélica D.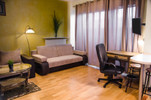 Świetne położenie. Bardzo dobry kontakt z właścicielem. Niestety niszczelne okno sprawiał trochę kłopotu, ale im dalej od niego to nieodczuwanie. Narożnikowi i wersalce przydała by się renowacja. Ale za taką cenę wynajmu można wytrzymać. Mimo wszystko bardzo polecam.
WW

Władysław W.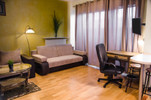 Bardzo dobra komunikacja i obsługa klienta. Szybko, sprawnie, bezproblemowo. Wszystko na telefon i online. Polecam.
Bogna F.
References
No references are available so far