In recent years, Madeira has become a magnet for digital nomads from all around the world, and it's no wonder why: blessed with stunning natural beauty, friendly people, and a generally warm climate even in winter months, this Portuguese archipelago off the coast of Africa is an ideal destination for work-from-anywhere professionals.

Whether you're looking for an affordable place to rent or just want to get away from it all while maintaining reliable Internet access, Madeira offers something for everyone.
But you don't have to take our word for it that Madeira is an ideal destination to take your business on an unforgettable journey! Find out for yourself what life is like as a digital nomad in Madeira from a real expert: Kristin Wilson.
Kristin is the author of Digital Nomads For Dummies, the host of the Badass Digital Nomads podcast, and known as Traveling with Kristin on YouTube. She has traveled to more than 60 countries and has been helping people move abroad since 2005.
After the pandemic, Kristin traveled from the United States to Madeira in October 2022 to once again enjoy the sense of adventure and freedom that comes with living abroad and being a nomad. And in true Kristin style, she documented her experience during her stay in Madeira in a YouTube video.
If you're thinking about moving to Madeira on your nomadic journey and want to learn the pros and cons of living there, Kristin's observations can help you figure out if it's the right destination for you so you can make an informed decision.

Pros: Lower cost of living
Kristin notes that her cost of living dropped significantly after she moved to Madeira. Previously, she lived in South Florida, one of the most expensive places to live in the U.S. In Madeira, she was able to cut her expenses by half or even a third.
She has also noticed that she naturally spends less money because she lives as a nomad and has had to downsize and keep her possessions to a minimum, adding that her apartment overlooking the ocean and sunset costs significantly less than a similar location in the U.S. or Canada.
Pros: Relaxed lifestyle
The author of Digital Nomads For Dummies enjoyed the slower pace of life in Madeira. She found that people have a better quality of life and there's less hustle and bustle than in other places where she has lived. She especially appreciated that she could work from home in peace and then go for a walk along the beach.
Pros: Public transportation
Kristin enjoyed not needing a car and being able to walk or use public transportation in her new location. She also mentions that public transportation is affordable: A monthly pass for the subway costs about 30-40 euros and Uber rides cost a few euros each.
Pros: Better time zone
Kristin appreciated working in a time zone that is 6-9 hours ahead of the U.S. because it gave her a more flexible schedule and she didn't have to worry about early morning Zoom meetings. She notes that other remote workers in Madeira were also happy to have their daily or weekly meetings in the afternoon or evening instead of the morning.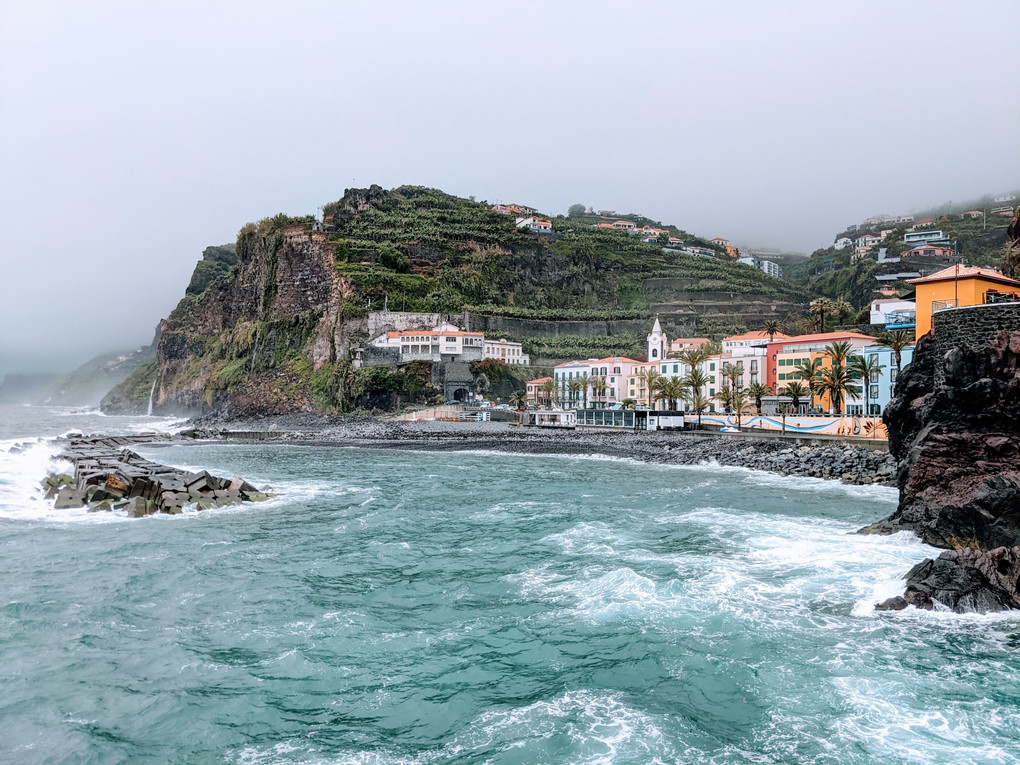 Pros: Internet speeds
Kristin noticed that Internet speeds had improved since she last lived a nomadic lifestyle. She experienced no Internet speeds below 20-30 megabits and even speeds up to 300 megabits.
Pros: Ease of making friends as there are more things to do
According to the host of the Badass Digital Nomads podcast, there are now more things to do and more opportunities to meet people compared to the pre-pandemic era.
She was intrigued by the existence of a digital nomad village in Madeira, where a group of friends can instantly be found for activities like workouts, hikes, dinners, working lunches, and more.
Kristin notes that there are also many other adventures to enjoy in Madeira, such as whale watching, art galleries, DJs, and parties, and that the presence of these additional people enriches the experience of nomadic living and makes it less isolating.
Cons: Language barriers
Kristin has experienced the language barrier as a disadvantage of living in a new place. She mentions that in Amsterdam it was easy to communicate in English, while in Portugal it was more difficult.
She believes that speaking the local language would help her integrate better into society, but acknowledges that it can be difficult to learn a new language, especially if you're only passing through a location for a short period of time.
Cons: Second-hand smoke in public
Kristin says she doesn't like that smoking is allowed almost everywhere in Europe, including Portugal, and that it affects her personal quality of life because she's exposed to second-hand smoke and her hair and clothes smell like smoke. She'd consider not living in a country where smoking is allowed everywhere.
Observation: More foreigners
According to Kristin's observation, the number of foreigners in Madeira had increased compared to before the pandemic. She thinks this makes it easier to meet people, but could also contribute to rising prices. However, she says this creates an additional community and can be a benefit to travelers and locals.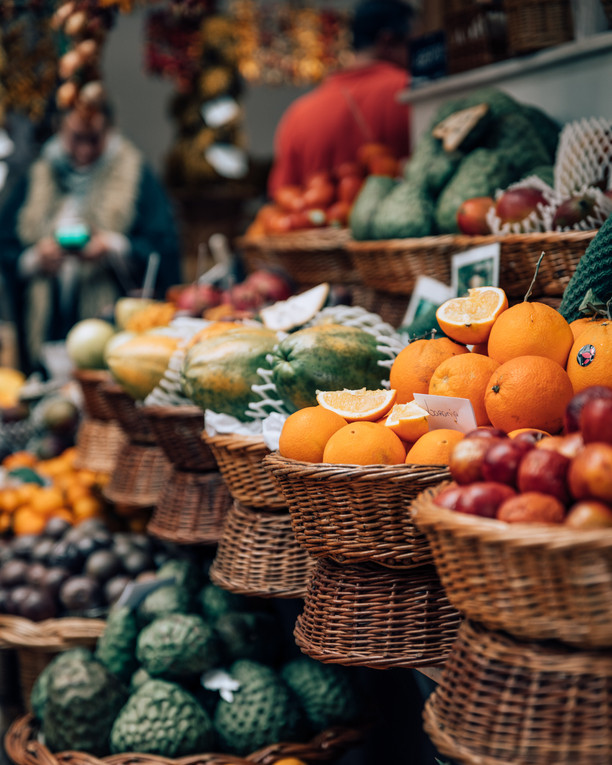 Challenges: Lack of consistent routine
Like many digital nomads, Kristin has found that it's hard to get into a good flow and routine when you change locations frequently. She mentions that it can be even harder when you have to plan your next destination, pack and unpack, find a place to live, and settle into a new place all at the same time.
She has also found that it's difficult to balance her full-time job with activities such as sightseeing, socializing, rest and relaxation, and exercise.But the longer she stays, the easier it's for her to find a better balance, and she has less jet lag and is less exhausted from moving around.
Challenges: FOMO and balance
Kristin recognizes the importance of prioritizing and making choices in life, no matter where she lives. She says she has heard stories of other people who have burned out from partying and socializing too much after moving to a new place. She emphasizes the importance of finding a balance between work and leisure, self-care, and sightseeing, while living in a beautiful place that feels like a vacation.
Advice: Finding housing
The digital nomad expert advises to be careful when choosing a rental property in another country and consider factors such as the property's suitability for working from home, air conditioning or climate control, and good insulation. Kristin has had personal experience with properties in Europe that didn't have these features, which made her uncomfortable and hindered her work-from-home experience.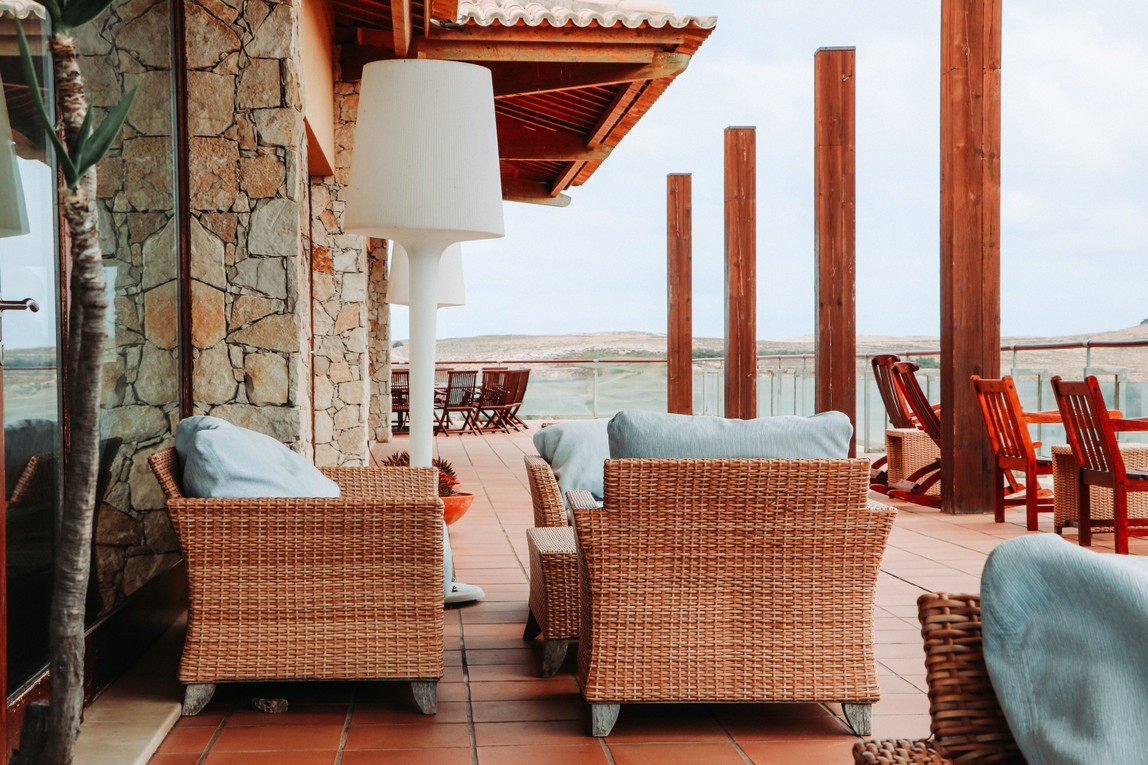 She also advises that when choosing a rental property, you should be aware of possible noise from neighbors, road traffic, and other noise sources, especially in capital cities.
In addition, she points out that if you live in close proximity to neighbors, you may hear them arguing or eating, and the walls may be so thin that you can hear other sounds from the surrounding area. She recommends thinking carefully about where you rent to avoid being bothered by that kind of noise.
Kristin rented the property she stayed in through Flatio as part of her partnership with our platform and was happy with her experience, especially because the properties listed are fully furnished and the Internet speed is included in many listings, making it easier to find properties with fast Internet.
As Kristin says, the digital nomadism lifestyle provides a great opportunity to immerse yourself in different cultures, try new foods, and meet new people. If you're a remote worker looking for a change of location, we can help you find an ideal place that fits your unique needs. Browse our listings now and let a new chapter begin!
Wait! We have a partnership proposal for you!
Are you a digital nomad or a digital nomad expert like Kristin? Would you like to stay in accommodations listed on Flatio in various locations and help us review them and make sure they have all the necessary facilities and amenities for digital nomads (e.g., a dedicated workspace and fast Wi-Fi)?
We believe your reviews will add great value to other potential tenants looking for accommodation on Flatio, and also encourage landlords to better adapt their accommodations to the needs of remote workers.
Does this sound like an interesting collaboration to you? If so, drop us a line at [email protected] to learn more about the details of our partnership program with digital nomads.